Our Commitment
Larksen is committed to developing bio-energy markets in a sustainable manner, promoting good stewardship of agricultural resources, advancing best practices in biomass production, and increasing economic and energy efficiency. Larksen has established stringent policies to ensure that all agricultural residues are harvested in a sustainable manner.
FOR THE ENVIRONMENT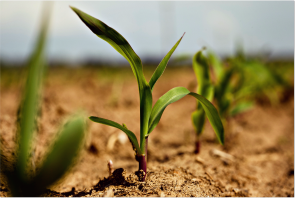 Maintaining Soil Fertility

Larksen has adopted analysis methods developed by Idaho National Lab and endorsed by the Union of Concerned Scientists to ensure our operations don't compromise soil fertility. We are committed to helping our suppliers maintain and improve the quality of their soils.

Reducing Emissions

Larksen is committed to using available biomass to reduce greenhouse gas emissions. We recognize that biomass cofiring at existing power stations is an important near-term strategy for accomplishing this goal.
FOR RENEWABLE ENERGY DEVELOPMENT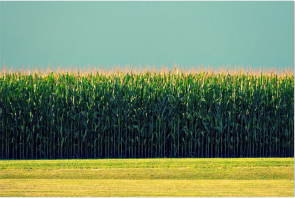 Using Locally Abundant Resources

According to a 2011 RAND report, sponsored by The National Energy Technology Laboratory, biomass projects are best suited for development in relatively concentrated locations within the major grain growing regions (Rand, 45). Larksen is enabling Midwest power producers to capitalize on locally abundant agricultural residues.

Taking Advantage of Waste Streams

Larksen is committed to improving resource use efficiency by leveraging agricultural residues to increase bio-energy supply without competing for productive acreage or compromising soil productivity.
FOR ECONOMIC DEVELOPMENT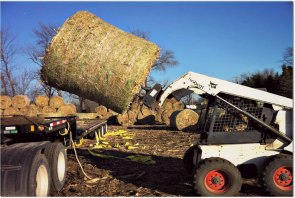 Supporting Local Economies

By enabling Midwestern power producers to tap into locally available agricultural residues, Larksen is keeping energy dollars in our agricultural communities, turning energy customers into supply partners, and providing employment opportunities where we need them most.

Increasing Resource Utilization

From the fields that provide residues as a natural byproduct to the trucks, trailers, and railways that deliver to our customers' plant gates, Larksen's biomass supplies are increasing utilization rates for capital-intensive resources throughout its value chain.